Home > Recommended
Recommended
Resources That Can Help You Make Money Online! -
Sometimes You Just Have To Spend Money To Make Money!
There is nothing wrong with FREE resources, but sometimes you simply have to spend money to make money; and hence access the best information and advice available. The old adage "you have to speculate to accumulate" comes to mind here, and making money online is no different.

Take a look at these resources and links - all recommended to help you make money online - and peruse the recommended reading section. As with the Free resources listed, you must read, then do!
Build Your Online Business !
Use Site Build It!
Site Build It! is the complete, all-in-one traffic-building system. It builds income by giving you all the software, tools and techniques that you need to build targeted traffic... all tied together into a no-technical-skills-required, time-saving, step-by-step process.
SBI! Sites are ideal for making money from Google Adsense, or for supplementing your Ebay store, or for selling digital goods (or egoods) - it's even great for affiliate marketing!

Visit my brief guide to Site Build It! to LEARN MORE!
---
Or visit these websites!

Net Mechanic
Powerful suite of tools that helps you build robust web pages that work on any web browser
Adobe Dreamweaver
This is the software I use to actually code my web pages these days. Outstanding.
WordPress
WordPress is the outstanding blogging tool out there. It's free, but it's best to host Wordpress on your own website which means paying for a hosting. Note, whilst I am a fan of blogging I don't believe it's the best tool to build an online business for the average person. Here's why...


Promote Your Online Business !

Free web site promotion guide (sister site to AnyoneCanSellOnline.com and free)
Learn about website promotion @ HowIPromoteMyWebsite.com
All website owners should know the basics of website promotion - on page search engine optimization, off page optimization (clue: build inbound links to your site) - and you can find out these basics at my free website promotion guide, called HowIPromoteMyWebsite.com
Simple as that.
Visit HowIPromoteMyWebsite.com now!
---
Or visit these websites!
Wordtracker (keyword research tool)
Read my review of Wordtracker, and why you should use it to find the most searched keywords!

Pay Per Click Search Engines
Read my review of various pay-per-click search engines here!
Profit From Your Online Business!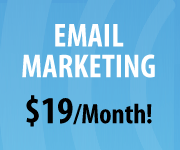 What better way to profit from your online business than to profit from existing customers (and potential new customers) via the power of email marketing. And one of the best email marketing software services out there right now is Aweber (and their autoresponders)
About Aweber - watch this video...


Try AWeber's Autoresponders for $1
---
Or visit these websites!
Clickbank
Great place to sell digital products, as a vendor or affiliate
Commission Junction
Affiliate marketing network that attracts high quality merchants and affiliates
Google AdWords
Read the definitive guide to using Google Adwords by Perry Marshall

PS Want to know my top tip for succeeding online?
SBI! (Site Buildt It!) is an all-in-one internet business-building software service that allows people from all walks of life, and with all kinds of skills and desires, to succeed online. How? Well, SBI provides you with the tools to build your site (whether complete beginner or web expert) and a long-term site-building philosophy (see how SBI! works here!) that enables you to create successful content-based websites that both the search engines and your site visitors like. All you have to do is provide your Brain, Attitude and Motivation (or BAM, for short). Simple really, and do-able...
Check out my free guide to SBI! here...